To Aru Majutsu no Inde
x
To Aru no Majutsu no Index (とある魔術の禁書目録, To Aru Majutsu no Indekkusu?, "Un cierto índice Mágico"), es una novela ligera del género shōnen creado por Kazuma Kamachi. Publicado por los medios de comunicación ASCII en la revista Dengeki Bunko. La serie se adaptó al anime y se estrenó el 4 de octubre de 2008 por al cadena televisiva MBS.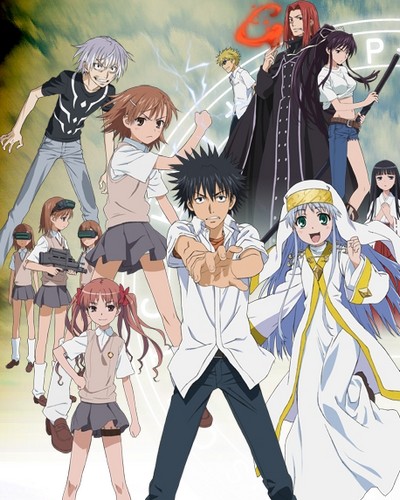 Argumento
Situado en una ciudad avanzada científicamente con estudiantes sobrehumanos, pero en un mundo donde la magia es real. Touma Kamijyö, es un estudiante con una terrible mala suerte, posee en su mano derecha un poder llamado Imagine Breaker que puede negar toda clase de magia y habilidades sobrenaturales, incluyendo los milagros de Dios (lo que también anula su buena suerte). Un día encuentra a una joven colgando de su balcón. Ella resulta ser una monja de una Iglesia de Inglaterra, que tiene implantado en su mente el Índice-Librorum-Prohibitorum, que
es una recopilación de todos los textos mágicos que la Iglesia ha eliminado de circulación.